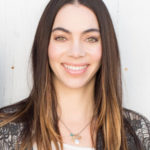 Speech Therapy Consultation
This is an hour long call to talk about your child's speech and language development. Maybe you want a second opinion on something or perhaps you just want a different perspective on your child. Kim DeLand has been working as an M.S. SLP for 20 years, she was trained by some of speech therapies pioneering minds and is just an exceptional therpaist who has seen just about everything! Tongue thrust issues, articulation, low tone, tongue tie are just a few of Kim's specialties.
Kim is very warm, personable and intuitive. You will find her easy to talk to, creative and effective at helping you problem solve your child's speech and language challenges.